MICROSOFT CLOUD FOR NON-PROFIT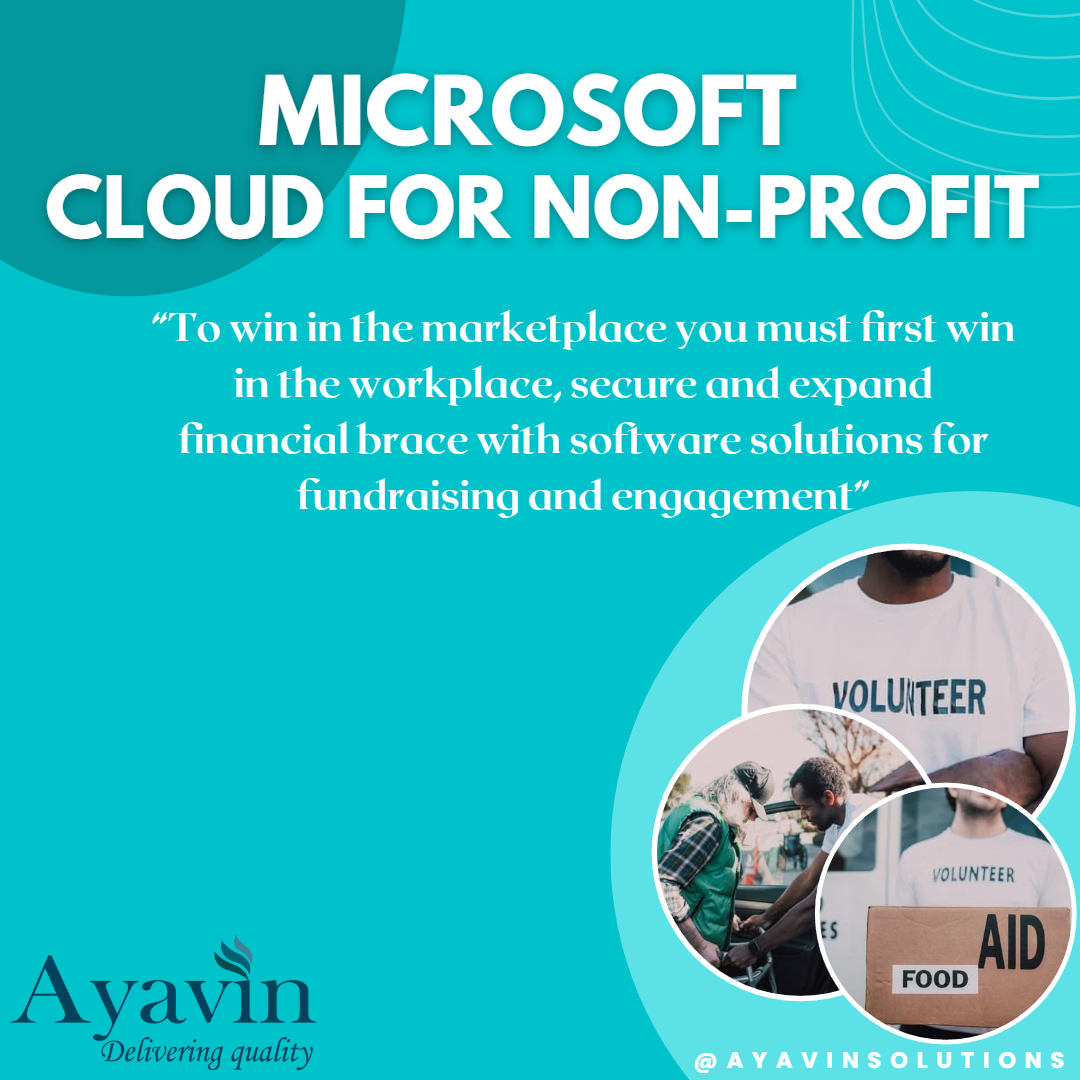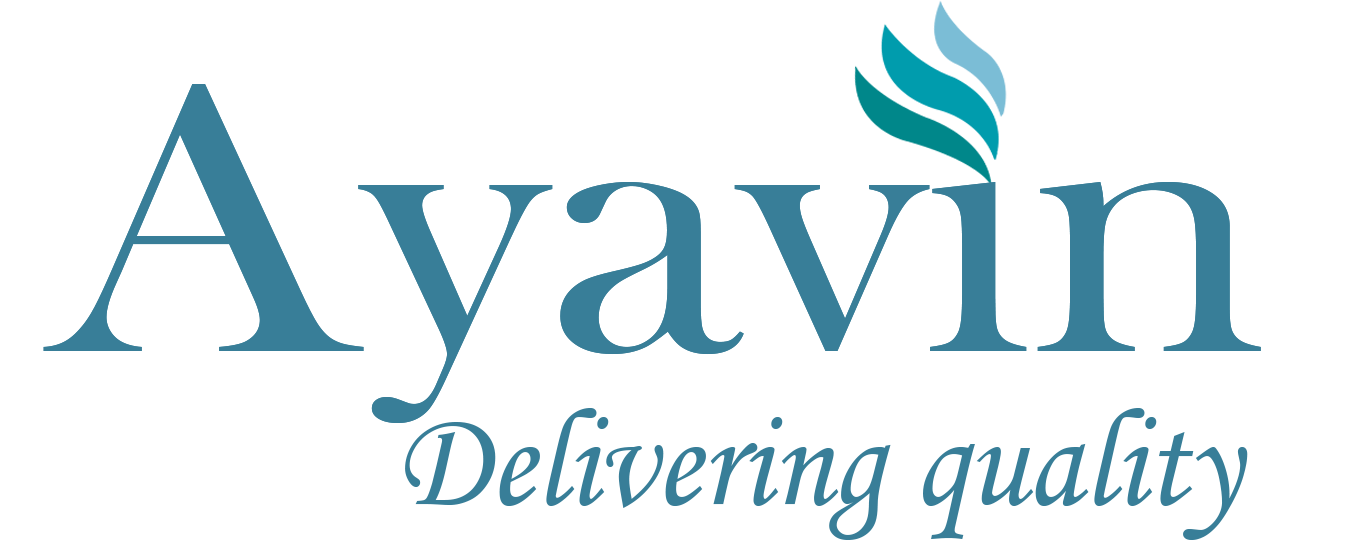 Ayavin Solutions
January 27, 2023
MICROSOFT CLOUD FOR NON-PROFIT
Introduction:
Non-Profit Hub has changed to a great extent. In this blog we described the content related to Non-Profit Hub, which is one of the solutions of Microsoft Dynamics 365 Platform.
Microsoft Cloud for Non-profit allow ascendable and transfigure journey by making non-profit to involve with their donors and supporters. With the help of Microsoft Cloud for non-profit the organization is able to deliver effective programs & fulfil the goal.
Fundraising and engagement when merges with Dynamics 365 Marketing, non-profit organization and UN agencies can cultivate valuable donor relation through a guided journey.
Power App:
Volunteer management App when combined by Power App helps non-profit to perform all key function in one smooth and continuous experience.
It also helps in -
1. Program execution
2. Project Management
3. Project Design
4. Volunteer Management
Finally, Microsoft Cloud for Non-profit helps organizations to bring data into view from different systems and applications, including CRM data.
"To win in the marketplace you must first win in the workplace, secure and expand financial brace with software solutions for fundraising and engagement"
Non-profits appear to have considerable obstacle to move from compact financial position and finite capital to dealing with the flow of donor dollars and growing competition for those dollars.
Nowadays donors need higher rate of personalize experience while they are making donation. Microsoft cloud for non-profit comes with an app known as "Fundraising and Engagement" which is a great help for organization getting donations with a higher dollar's amount. Fundraising and engagement not only help in relationship with the donor but also helps in completion of the mission for the donation.
To track donation the organization needs single, unified system to track donation. The track of donation is not only important for the organization but also for the donor. Fundraising and engagement are a systematic app that helps to record the details about:
1.Donor
2. Donor Commitment
3. Transaction
4. Payment Schedule
5. Gifts and gifts processing
6. Receipt
7. Membership
By tracking everything possible for Non-profit it helps in organize communication which helps to figure out better way in engaging with the donors.
Microsoft cloud for Non-profit is a complete solution that gives secure environment of installed software along with the collaborative anywhere, anytime availability of the cloud
1. Increase the funding to support your mission with personalize supporter engagements
2. Attract, retain, and grow donor and supporter bases by Fundraising and Engagement.
3. Increase fundraising efficiency and reduce costs by automating key business processes such as donation, opportunity, campaign, and event management.
4. Eliminate the need for complex through end to-end donation, revenue, and transaction management.
Note: You can integrate LinkedIn Sales Navigator for Dynamics 364 with Fundraising and Engagement
Volunteer Management:
1. Volunteer Management is efficient to manage day-to-day processes to more effectively recruit, onboard, and retain volunteers.
2. Track the onboarding progress of volunteers.
3. Manage day-of activities such as tracking attendance and balancing shift volumes.
4. Set up automated messaging to ensure volunteers receive timely logistics, training, and gratitude for their time.
5. Understand who applies for opportunities, who doesn't show up, and who contributes time to your organization
Registration and eligibility process for Non-profit Organization:
1.More than one Members are required to register any Social Organization.
2. Identification Proof (ID Proof) of every member is required in any process to show and verify that the persons exist with the given identity as shown in the ID proof.
3. Photographs of passport size are required.
4. Address proof of the Office where the NGO is to be registered.
5. Article of Association or Trust Deed is required for the registration of the NGO.
6. The rules, regulations, acts, laws, clauses of the related rules, acts and laws of the registration type of process must be included in all kinds of Articles of Association
7. The Aims and Objectives are another part of the Article of Association
8. Signature of the Founder is required.
9. Certain amount of Required fee is to be submitted for the registration.
10. The Name of the NGO is required to mention in the Memorandum of NGO.
Criteria for Organizations must be:
1. Non-profit or non-governmental organization with recognized legal status in their respective country.
2. Public library that provides general library services without charge to all residents of a given community, district or region
3. Public Museum, including public or private institutions, open to the public, that conserve and exhibit tangible objects for purposes of cultural preservation, education, or aesthetic enjoyment

How to get Microsoft Non-profit offer:
To access Microsoft's non-profit offers, please register and confirm your organization's eligibility. To know about how to get offer from Microsoft Cloud for Non-profit please refer https://nonprofit.microsoft.com/en-us/getting-start
Microsoft Cloud for Non-profit provides:
1. Constituent management: Attract, retain, and grow donor and supporter bases.
2. Personalized engagement: Connect through compelling content by using the most proven channels.
3. Donation and award management: Payment processing, fund accounting, and designation management to support fundraising efficiency for simple to complex funding types.
Main Features of Fundraising and Engagement App in Microsoft Cloud for Non-profit:
1. In fundraising and engagement, we have a development area
2. Development area has entity to manage contact, account and household.
3. Household entity can contain one or more contact.
4. Creating an opportunity is a two-step process:
The first step is to identify a potential donor or prospect for the pipeline using the Add to Discovery option.
Once the prospect is identified as an opportunity, the second step is to add them to the opportunity process
5. Funding reports are a by-product of the opportunities generated within the solution, this solution relies on Azure services for features such as recurring gift processing and automated financial summaries.
6. The Fundraising area contains the Manage Campaigns and Manage Lists sections in order to manage campaign.
7. The Gifts area has several sections with entities to help you manage gifts, donor commitments, payments, and receipts.
8. Transactions capture gifts received by your organization.