Microsoft Nonprofit Accelerator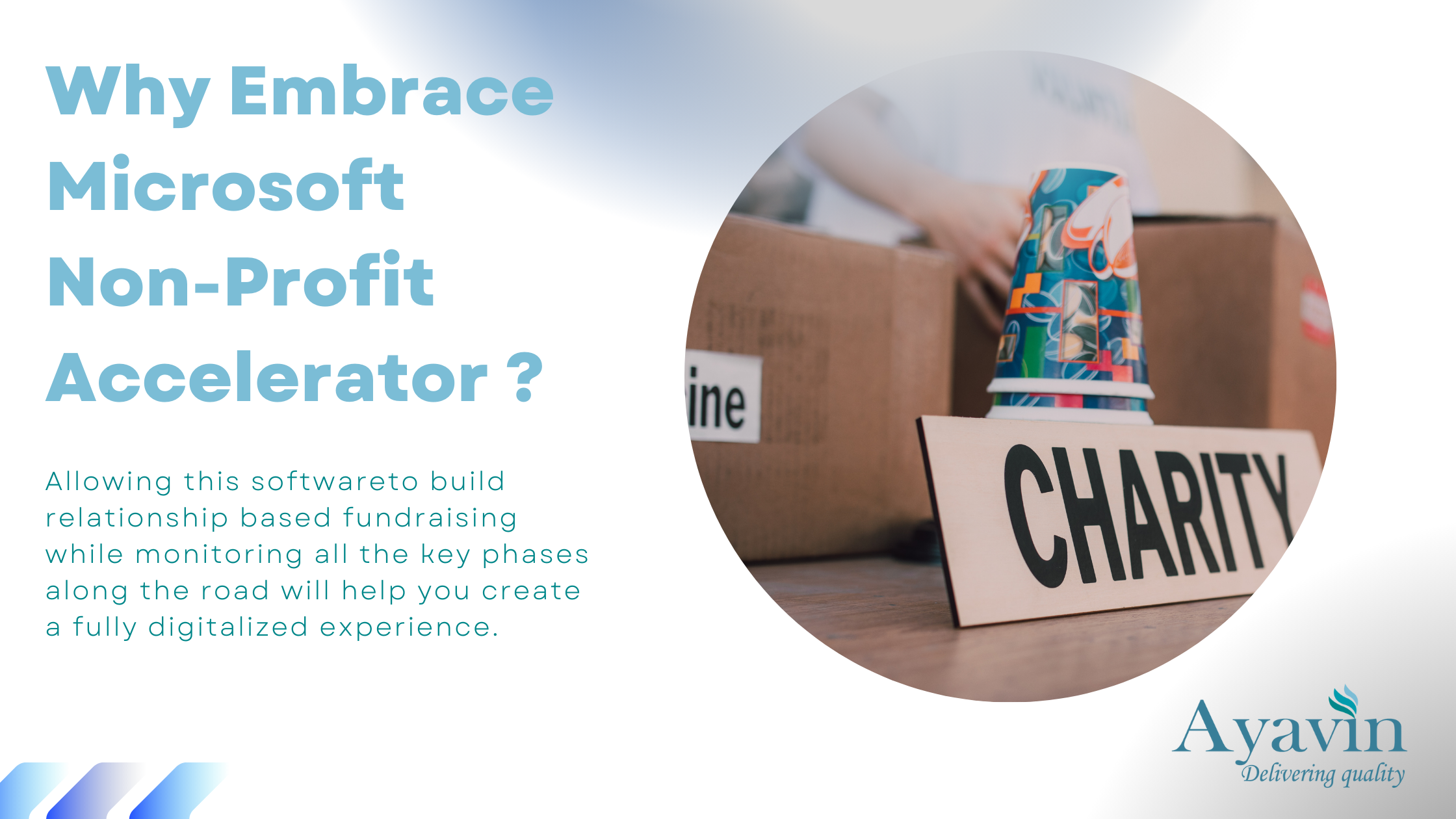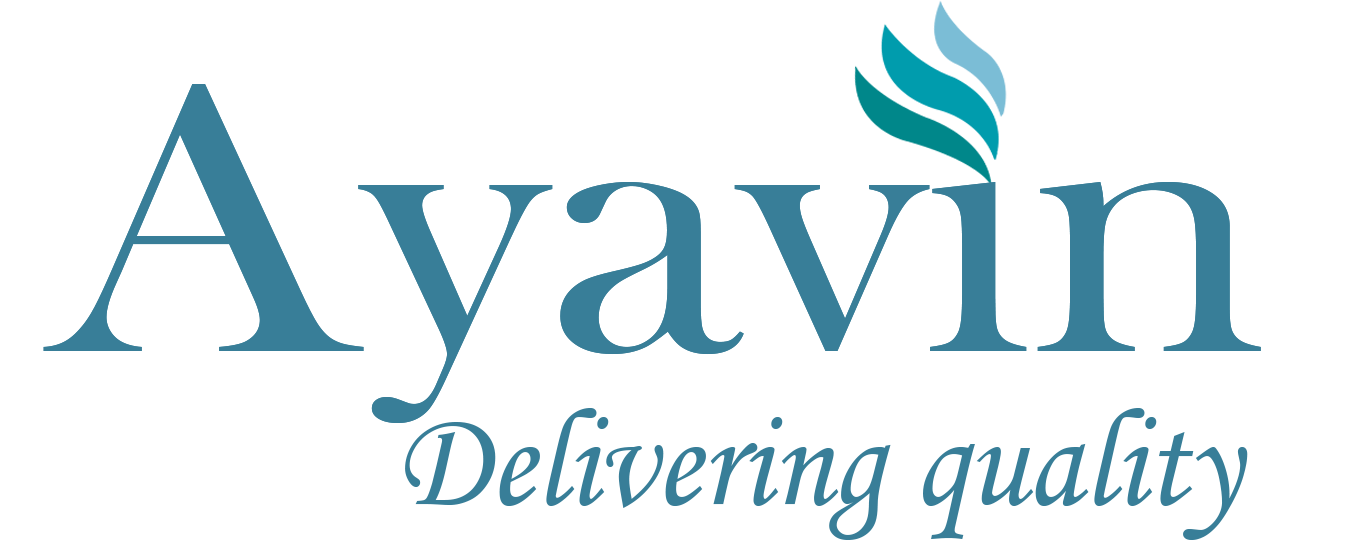 Ayavin Solutions
July 18, 2023
Microsoft Nonprofit Accelerator
The Common Data Model for Nonprofits is used in the Microsoft Nonprofit Accelerator products. It may be used to create solutions for Microsoft Dynamics 365 and the Microsoft Power Platform. Depending on the requirements of the partner and the organisation, there are numerous ways it can be put into practise. It is an open-source data schema that embodies business knowledge in the following areas: programme delivery, grant and award management. The Common Data Model's basic entities are combined with specially created nonprofit entities.
Entities represented in sample model-driven applications are as follow:
Managing constituents
Managing donations
Fundraising
Management of awards
Delivering a programme
Management of membership
Processes IATI
Integrator of CRM and financial data
Handling of cases
Project administration and programme creation
Assessment control
Applications utilizing entities with established business rules and process:
Software for programme design
Operational toolset for nonprofits
To get started with Microsoft Nonprofit Accelerator, you need to follow these steps:
Choose an industry accelerator that suits your needs, such as Nonprofit.
Deploy the accelerator in your environment using GitHub or AppSource.
Explore the sample apps, data, and dashboards that come with the accelerator.
Customize the accelerator to fit your requirements using Power Apps, Power Automate, and Power BI.
Integrate the accelerator with other Microsoft services, such as Dynamics 365, Project for the web, or Azure
Dynamics 365 Non-Profit Empowers You To Achieve More
Fundraising - Allowing this software to build relationship based fundraising while monitoring all the key phases along the road will help you create a fully digitalized experience.
Donor & Commitment - With the help of this solution, you can create a relationship based, mostly digital user experience for your volunteers and donors.
Program Management - Using this non-profit CRM Cloud solution, you can easily measure and manage programmes and events to increase programme efficiency.
Grant Administration - Manage grants and cooperation agreements more effectively while using your understanding of your organization's demands and deadlines.
Constituent Management
Detailed constituent profiles for Microsoft Nonprofit Accelerator have a tool called constituency management. With the help of this it is simple to communicate with constituents. Constituent provides you with a full picture of your connections. Constituents include:
Contributors
Volunteers
Stakeholders
Constituent also include other significant persons and groups for your organization.
Management Of Donations
The sample dashboard for donations covers grant disbursements, one-time donation and recurring gifts,
Fundraising
Nonprofit Accelerator's fundraising functionality, includes
Donor commitments
Transactions
Payment plans
Gift batches
Campaigns
Appeals
Bundles
Configuring giving levels
Designations
Payment processors
Preference categories
Objectives
Budgets
Security roles
Award Management
Awards management includes dockets, inquiries, requests, awards recommendations, reviews, reports, budgets, and disbursements.
Delivering A Programme
Nonprofit Accelerator function called "Delivering a Programme" enables you to implement programmes utilising logical frameworks, delivery frameworks, outcomes, indicators, and assessments. Additionally, you can control how your programmes' projects, cases, prizes, and payments are handled. Using a result model helps NGOs carry out their missions and assess results.
Management Of Membership
To create and track membership over time, Membership Category entity creates membership levels. Membership entity connects Constituents to the Membership Category.
Difference Between A Project & Programme In Non-Profit Accelerator
The notions of a project and a programme in Nonprofit Accelerator are distinct and have different objectives. A project is a temporary organisation created to achieve particular outputs in accordance with predetermined time, cost, and quality limits. The goal of a programme is to achieve results and benefits for the organisation. A programme is a portfolio made up of various initiatives that are managed and coordinated as a single entity.
Example Of Project & Programme In Non-Profit Accelerator
An illustration of how a nonprofit organisation might use the Projects and Programmes feature. Consider that your nonprofit's mission is to empower females in poor nations through education. You may develop a plan called Girls' Education and Empowerment that has a vision, a purpose, a budget, and a number of objectives and advantages you wish to bring about for your target audience. Then, you may develop a number of projects for this programme, including:
The construction and furnishing of a girls' school in a rural Kenyan community
An initiative to support and train female teachers and community leaders
A programme for financial aid to encourage girls to pursue education
Best Practice's For Running Projects & Programming In Non-profit
You should specify the issue you're trying to resolve, objectives you have, work hours, financial constraints & schedule
Additionally, decide how you'll gauge your success and influence and report on it.
Setting up efficient communication channels for all parties concerned. Communicate with the team members, volunteers, contributors, beneficiaries, partners, and other important parties.
Exchange information, updates, and challenges
Difference Between Fundraising & Donation Management
Requesting financial support from both individuals and companies is the process of fundraising. Tracking and managing gifts received is the process of donation management. Pledges and traditional donations, both of which have different forms and ways of solicitation, are examples of the various sorts of donations that can be raised through. Donor commitments, transactions, payment schedules, gift batches, campaigns, appeals, and packages are just a few of the various donation lifecycle components that can be included in donation management. Typically, fundraising involves a well-thought-out and deliberate approach to gather funds for a certain goal, such as to pay bills, support a project, or expand an organization.